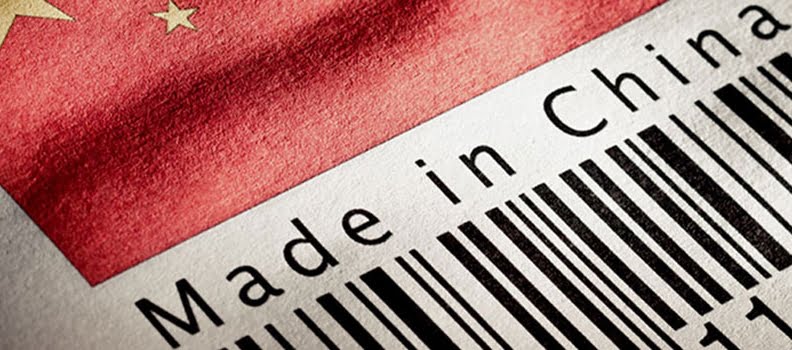 Transport of goods from China
Looking for the best shipping price and reliable service from China?
Welcome! You are in the right place - the best transport solutions from China. transport iz Kine.
We have been focused on container and air freight services from China for many years. Proud of what we do, we save you money and time with our services and we are very good at it.
Whether you will use air transport or, at a given moment, cheaper ship transport meets your needs largely depends on the urgency, the size of the shipment and the transport costs themselves.
That's not all, we will also take care of all customs formalities and relieve you so that you can focus on your work.
By cooperating with us, your shipments are transported safely, reliably, on time and, most importantly, the cheapest on the market. We don't just deliver your boxes, pallets and containers - we deliver complete solutions so you don't have to think about the details and can focus on your work.
Transport of goods from China regardless of whether it is samples, boxes, pallets, machines, collective container shipments or full container loads.
Thanks to our network of local partners and long-term relationships with shipping and airline companies, we have become experts in transport from China and especially in:
Shipment pickup and inland transportation from your supplier to the airport or port
Consolidation of shipments
Booking ship space with the most efficient shipping companies
FCL (full container loads) and LCL (container loads) transport from all Chinese ports
Air transport to Belgrade or any other destination
Customs clearance procedures, insurance and other supporting documentation
If your shipment is not urgent, shipping goods from China by ship is always the most economical solution - especially for large and heavy shipments. On the other hand, this type of transport can be surprisingly fast considering the distance between China and Serbia.
Shipping of goods by ship is realized using standard shipping containers. If you are interested in more information about the dimensions and types of containers, click here. ovdeMost of the goods are transported in standard 20ft and 40ft containers, however, when necessary, we can provide other types of containers, both for goods under a temperature regime and for oversized goods that cannot fit in standard containers.
Of course, full container loads (FCL) are the most affordable solutions, however, if you have less goods and you need LCL (collective) service, we are also economical. Whether you have a small box or a pallet, we will provide a total solution for both import and export to China. We consolidate the goods in the consolidation warehouses of our partners, where the containers are filled and shipped to the final destination.
We transport containers through the ports of Bar, Rijeka, Koper and Thessaloniki, but also through other European ports (Antwerp, Rotterdam, Hamburg, Bremen) when the need dictates. Our service covers all Chinese ports, and through our partners we are able to pick up and deliver your goods anywhere in China.
No item is too small or too big for us. From boxes to containers, from general commercial goods to dangerous goods, everything can be transported. Contact us with your request and we will take care of all the details. Kontaktirajte nas sa vašim zahtevom a mi ćemo se pobrinuti za sve detalje.
If you have urgent shipments to or from China, the solution is our air transport service. In exports to China, we send goods via Nikola Tesla Airport in Belgrade, and when it is necessary to reduce costs or ship goods to a specific destination, we use European airports in Vienna and Frankfurt. However, sending goods by plane does not mean just putting the goods on the flight - we pick up your goods anywhere in Serbia when it comes to export or anywhere in China when it comes to import and we provide a complete door-to-door service.
Also, when importing goods from China, we deliver shipments directly to the Nikola Tesla airport in Belgrade, and when this is not possible due to the limitations or dimensions of the shipment, we deliver the goods via the airports in Vienna or Frankfurt. In this way, we provide first-class service, but also save time and money for our clients. The goods in Belgrade are welcomed by our specialists at the Nikola Tesla airport, where the consignments are delivered to their final destination after customs clearance.